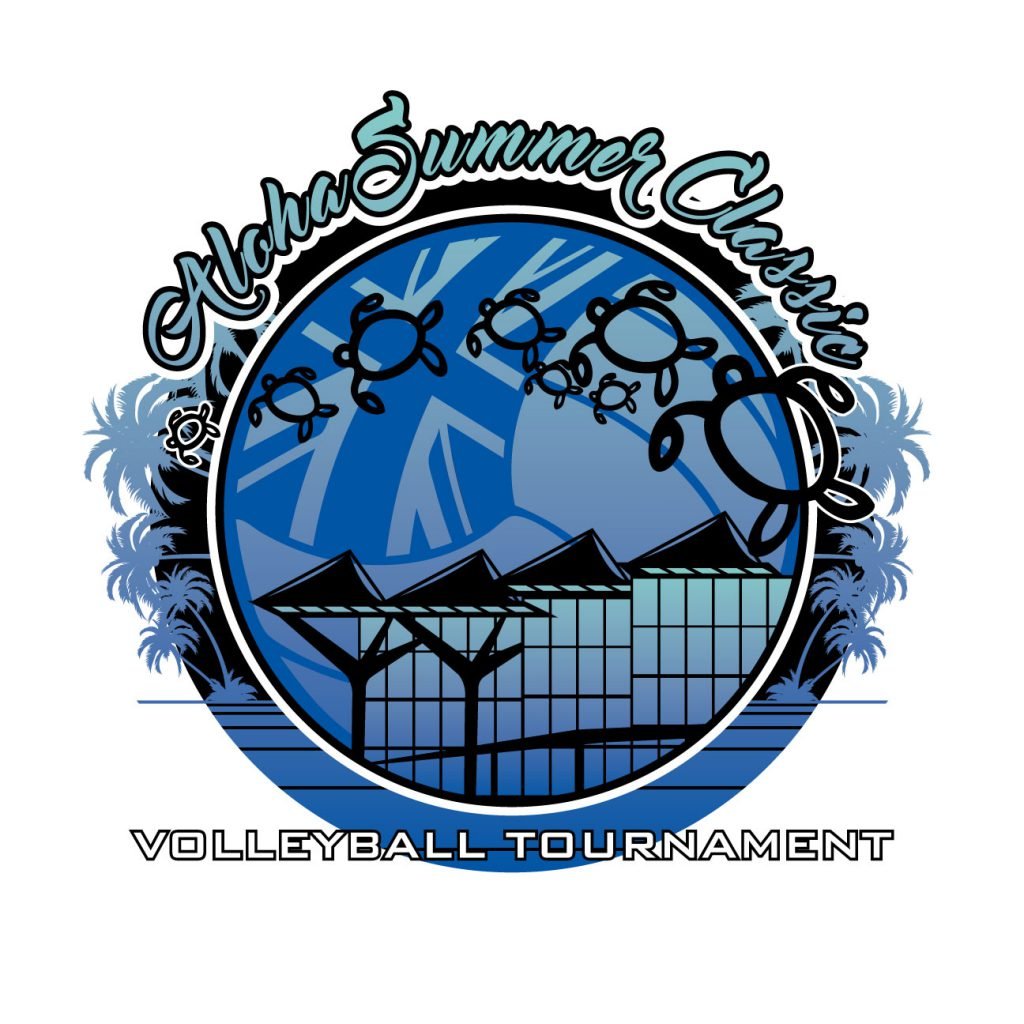 You will find all relevant information here regarding the Aloha Summer Classic Volleyball Tournament. The page is updated yearly and provides all the information you need to about the tournament. Feel free to look around and contact us if you need help.
Tournament Dates: June 19th – 21st, 2020
Location: Hawaii Convention Center
Divisions: Girls 12U, 13U, 14U, 15U, 16U,17U, 18U
Boys: 12U (Combined with Girls), 13/14U, 15/16, 17/18
Men: Open – (Individual USAV Membership Fee included in tournament entry fee.)
Women: Open – (Individual USAV Membership Fee included in tournament entry fee.)
Event Swag: Online Store Coming Soon!
Schedule: Available approximately 4 days prior to start HERE
Entry Fees: $500.00 (Specific Team Discount: A team that enters the Aloha Summer Classic – Memorial Day Weekend Tournament will receive a $100.00 discount. This is NOT a Club Discount.)
Tournament Format:
Round Robin – 2/3 to 25 with a 27 cap. Third set to 15 pts. No Cap.
Bracket Play – 2/3 to 25 – No Cap
No switching sides during the 3rd set.
Round Robin Play – age groups will be combined.
Bracket Play – Separate into own age groups – (3 team minimum)
Top 3 teams – Team Trophies and Individual Medals
All-Tournament team – 6 All Star, 1 MVP and 1 Aloha Spirit
You can find the rest of the tournament information below. Aloha.
---
Tournament Notes
This is "NOT A STAY and PLAY" tournament, your are welcome to stay with "Friends and Family", the hotel of your choosing, or a vacation home where your team could enjoy the comforts of home. More housing information and booking options below.
Parking Fee for Hawaii Convention Center increased to $12.00 – No "in and out" privileges.
No Coolers or Outside Food allowed in the Exhibition Halls or Lobby areas. Outside Food allowed in designated areas only.
---
Tournament FAQS
---
Latest Tournament News & Updates
---
Housing Information
---
Aloha Summer Classic: Father's Day Tournament Registration