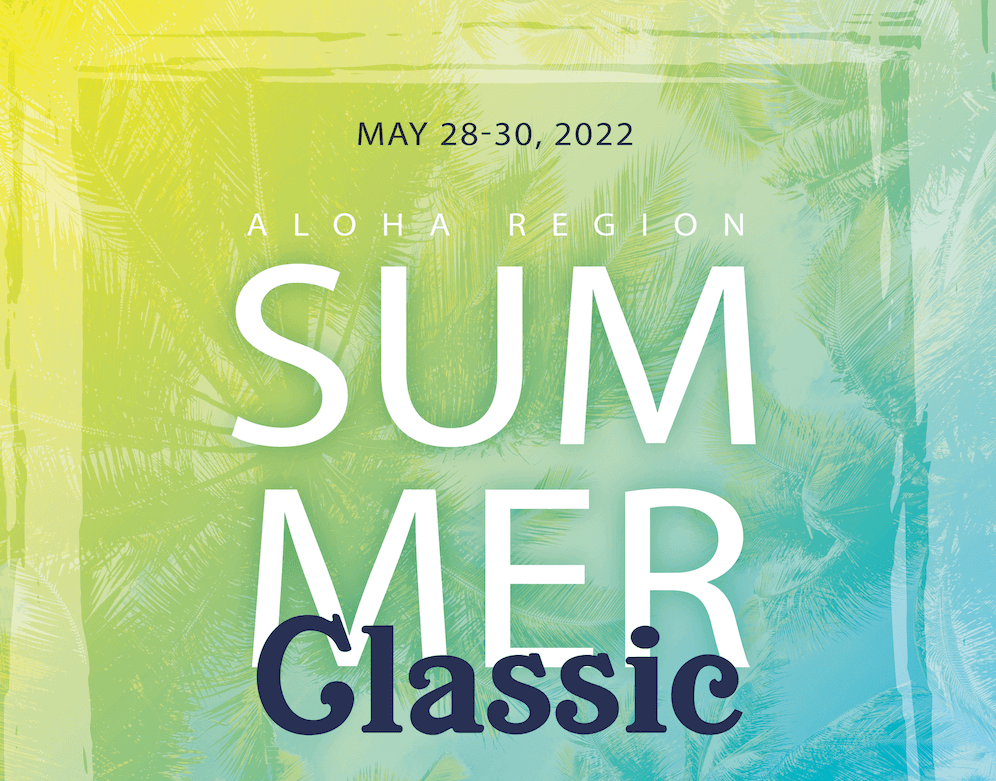 Aloha everyone, we are back! Below you will find all the relevant info for the tournament in July, as well as registration links and other info. Can't wait to see everyone there! Please contact us with any further questions.
Tournament Dates: May 28th – 30th, 2022
Divisions: The tournament will include Girl's single age divisions from 12, 13, 14, 15, 16, 17 – 18's. If there are enough teams in a division to be on its own it will be combined with an older age division for the round-robin play. For the final playoff if there are at least 4 teams we will have playoffs for that age division.
The top three teams will receive team trophies and individual medals. There will also be an "all-star team" that will be voted for by the coaches in their age division.
We will also have a boy's division – Even ages only. 14, 16, 18 Finally we will be opening a 10 and Under Mixed Division (limited to a maximum of 7 teams). They will be playing on a lower net, smaller court, and a different ball.
Event Swag: Online Store Coming Soon!
Schedule: Available approximately 4 days prior to start HERE
Entry Fees: $650.00 for all ages with the exception of the 10 and Under division which will be $100.00
Tournament Notes
This is "NOT A STAY and PLAY" tournament, your are welcome to stay with "Friends and Family", the hotel of your choosing, or a vacation home where your team could enjoy the comforts of home. More housing information and booking options below.
Parking Fee for Hawaii Convention Center increased to $12.00 – No "in and out" privileges.
No Coolers or Outside Food allowed in the Exhibition Halls or Lobby areas. Outside Food allowed in designated areas only.
May also include a Men's Open Division.
Participants must be members of USA Volleyball. There is a special $5.00 USAV membership only for this tournament (but must register with the Aloha Region)
COVID protocols will be posted by the end of next week. Currently working with the Hawaii Convention Center Yes spectators are allowed! But for now, all participants and spectators will be required to wear a mask.
Currently, we are working with groups of 10 and then 6′ apart – social distancing. This could change if Hawaii gets to 60% Immunization which we are hoping for by the time the tournament comes around.
Admission tickets may be purchased online (encouraged) or at the door (higher).
Tournament FAQs
Are There Any COVID Protocols That We Need to Follow?
The Aloha Region puts everyone's safety at the forefront. These guidelines are very fluid given various factors (at this time the State is in "tier 4" and the immunization percentage is 55%). Once we get to 60 % the protocols will changes. But for now the following will apply:
Everyone entering the Convention Center must wear a face mask - appropriately, except when eating or drinking this includes tournament staff, vendors, participants, and spectators.  Only those children below 5 years of age may opt not to wear a mask.
The Convention Center personnel will take temperature checks for everyone.
Seating / Chairs will be in groups of 10 so please do not separate the chairs. If we get to 60% immunization projected by July 8, 2021, we will be at 25 for indoor gatherings.
Maintain social distancing, (6') between groups.
How Do I Register as a Guest to Watch the Tournament?
Admission tickets to this event may be purchased via Tm2sign.com.  
There is an "early bird" discount if purchased before July 12th (that is non-refundable).  There will be another opportunity to purchase day passes or all-tournament passes at a smaller discount.  All ticket purchases are non-refundable.
Tickets may be purchased at the door at slightly higher prices. Cash or credit cards can be used at this time.
Will There be Team Trophies for all divisions and Individual Awards (which will be limited to only the junior divisions)?
Yes, each age division (Minimum 4 teams).  The top three teams will receive team trophies as well as individual medals.  There will also be an "All-Star" team that will receive additional prizes.
The 10 and Under division will be awarded team trophies and individual medals.  There will not be an "All-Star" team.
What is the Tournament Format?
The tournament format will be round robin will be held on the first day with some overlap on the second day of the tournament.  Play divisions with insufficient teams will be placed in the next older age division for round-robin play.  
As long as there are at least four teams in an age division they will be split off for the championship round with their own playoffs, team trophies, and individual medals, and their own "All-star" team voted by coaches in their age division.
Matches during the round robin and championship rounds will be the best of three. The first two sets will be played to 25 pts with a cap of 27 pts. The third (if necessary) set will be played to 15 with no cap.
How Do I Pay for the Tournament Fee?
The tournament fee may be paid via Tm2sign.com but there is a $20.00 convenience fee that will be added if paying via credit or debit card.  If you prefer to avoid this fee, you may mail a check payable to Aloha Summer Classic and mailed to:
Kent Ma
1150 Makaaoa St.
Honolulu, HI 96825
When is the Tournament Entry Deadline?
Tournament registration is complete via Tm2sign.com. The deadline is July 12, 2021.
What divisions will be participating?
We will have:
Girls divisions – all age divisions from 12 – 18
Boys – 14, 16, and 18
Both Men and Women Open Divisions
10 and Under Coed Division (Different rules, small court, lower net, etc. – work in process)
Will Uniforms be Required?
We totally understand the difficulties in obtaining jerseys at this juncture. Uniforms will not be required but numbered jerseys will be required (and should match) the roster.
How do I register myself as a member of USA Volleyball?
Given the difficulties with the new member management system – Sports Engine.  We have contracted someone to assist you with this process.  First of all, if this is a new club we will need the following information:
Name of Club
Contact Person
Address
Phone Number
Email Address
For each member the following is needed:
Name
Date of Birth
Jersey Number
We will do the rest including making a roster for the tournament including registering your team for the tournament. (Indicate the division entering).
Email the information to: usaaloha@aol.com.
When remitting a check for the tournament include $5.00 for each member registered.
Please make the check payable to:
Aloha Summer Classic
Mail to:
Kent Ma
1150 Makaaoa St.
Honolulu, Hawaii 96825
Aloha Summer Classic Tournament Registration
Latest Tournament News & Updates
Housing Info