We're hoping to be able to extend a free sample course from our NTDP Academy to your junior region members. This would appear alongside any required regional training in the USAV Academy. The current sample course, pictured below, would allow your members access to a portion of Karch Kiraly's course on learning concepts.
For those of you who may be less familiar, the NTDP Academy is an online educational resource designed to complement the NTDP Training Series and support well-rounded athlete development within the five pillars of our USAV developmental philosophy: craft, body, mind, heart, and team.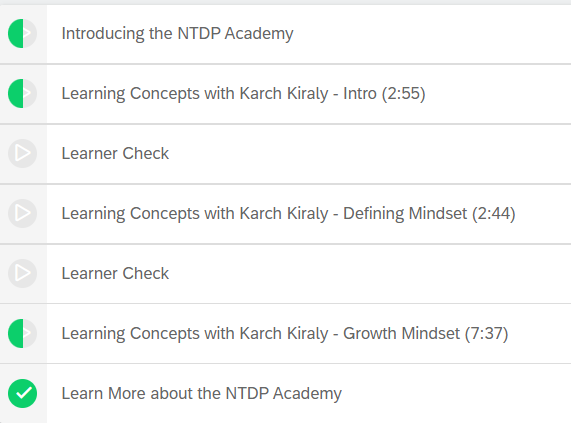 In our effort to be more inclusive and engage athletes beyond those selected to participate in the NTDP Training Series, we have also made this coursework accessible to any interested individual by annual subscription. Our NTDP Academy website outlines our current list of instructors made up of National Team coaches, athletes, and other trusted experts, as well as a complete list of current course offerings available.