While the inaugural Aloha Summer Classic is the first-ever major volleyball tournament in the state, it also is the first-ever sporting event that was held at the Hawaii Convention Center.
USA Volleyball Aloha Region commissioner Kent Ma has tried to put on a tournament of this caliber since 2000, but wasn't able to do so because he was told that the expenses would make it nearly impossible to hold such an event.
Ma's dream of hosting a volleyball tournament in the state was put on hold until the Hawaii Tourism Authority (HTA) hired Anschutz Entertainment Group three years ago to manage the convention center. With general manger Teri Orton looking at new ways to utilize the facility, the Aloha Summer Classic was able to come into fruition.
management changes and the outlook on how they use the exhibition area," said Ma, who also is the boys varsity volleyball coach at Mid-Pacific Institute. "They really want to expand the use of the exhibition halls and the convention center."
"I think the sports market generates a lot of revenue for the state," added Orton. "For the Hawaii Convention Center, we've never really tapped into the sports market."
Orton said she attended a sports-event industry conference and noticed that there were inquiries from sports and club directors about holding sporting events in Hawaii if there were courts available.
After seeing such a high-interest in possible events, Orton asked the HTA for funds to purchase courts for potential sporting events at the Hawaii Convention Center. Sports that could use the courts include, but are not limited to, youth basketball, volleyball, futsol (indoor soccer) and international table tennis.
"I decided that if this is a market that is viable and we have a demand for Hawaii as a location, I'm going to put together a business plan to purchase courts," Orton said.
The HTA approved Orton's request and the process of bringing in 28 courts to fill the three exhibition halls at the center has already begun. Orton said that the courts should be on the property before the end of the year and that she already has plans to meet with AAU Basketball next month to potentially hold a tournament in the state in 2017.
"We're now going to actively look at soliciting for organizers to come to Hawaii to host tournaments because it does generate revenue for the state," she said. "They stimulate our economy. They stay in our hotels, they shop at our restaurants, eat at our restaurants and shop at our retail outlets."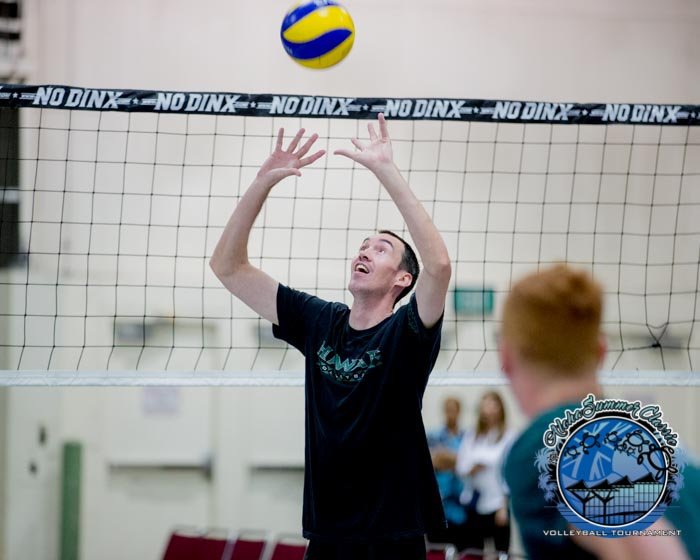 Although Ma had to bring in courts from the mainland with the help of the Northern California Volleyball Association and commissioner Donna Donaghy this year, the Summer Aloha Classic serves as a springing board for future possibilities at the center.
"Seeing Kent and all his planning and hard work come to fruition just makes me realize that it is possible and has potential for growth," said Orton. "It's a new venture for us at the convention center, but I'm confident it's going to be one of our pillars here at the center for revenue generating."